From the Director – School Administration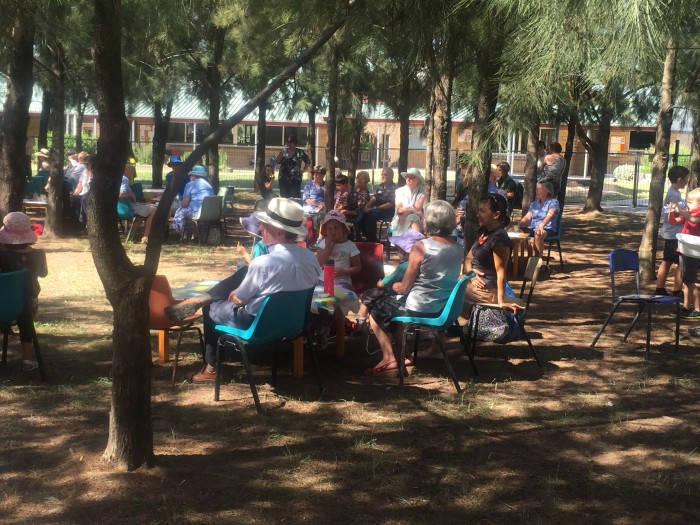 Dear CMS families,
I have just been down to the Casuarina Grove to find children, parents and parents of parents all sitting happily under the trees. Some children are enjoying the limelight with microphone in hand as they entertain the community. Grandfriends enjoyed time in the classroom this afternoon sharing the Montessori world of purposeful activity.
All week the Directors opened their doors to parents to come and enjoy time with the children. In other settings the children show workbooks and portfolios of worksheets filled. We are so fortunate to be able to offer concrete experiences first hand from child to family during the Open Sessions. This is an important time especially for newer families. Seeing how well the children have settled in after five weeks is a testament to the Montessori materials and the skills the Directors have to enable the connection with our rich environments.
We even managed a Parent Education Evening this week, which was dedicated to Primary families, when a story was told to children with great theatrics. Tom Ransom, our Director in training, took centre stage as narrator to the 'Great Story' of the formation of the Earth. The story is one of five Great Lessons which form impressionistic stories that provide the children in primary Montessori classrooms with inspiration to explore topics in every subject area of the classroom.
All the planning completed in the first days of school has transformed into practice, as teaching staff embrace systems and platforms to improve recording of evidence, demonstrating all the wonderful work many of you experienced this week as you shared your child's learning journey.
Regards,
Aine Barker
Director – School Administration