From the Principal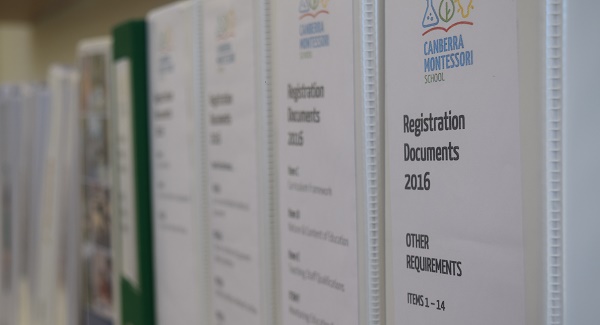 Dear School Community,
CMS Registration
Over the last couple of months, the school has been preparing for and recently underwent a Re-Registration Audit. Every few years ACT non-government schools undergo a re-registration process in accordance with the Education Act 2004. This registration process provides approval for the school to continue to operate and deliver education to its students at the specified education levels for an ongoing, but fixed period of time. Read more …
The process of re-registration involves an Audit Team, who take a close look at the school's operations, financial management and curriculum offering and make a recommendation to the Minister of Education for a period of re-renewal. The school now awaits the Audit Panel Report, which is signed off by the Audit Team and the Principal, then is delivered as a recommendation for re-registration to the Minister. Feedback is not expected from the Minister of Education before the end of Term 4, however some feedback was provided as commendations from the Audit Team prior to their departure:
This Re-Registration Audit has enabled to school to review many of its practices and develop a continuum for improvement.
National School Improvement Tool Audit
The National School Improvement Tool assists schools to review and reflect on their efforts to improve the quality of classroom teaching and learning. As ongoing improvement is high on the agenda, the School engaged with the Australian Council for Educational Research (ACER) to perform a school based audit against the National School Improvement Tool, which brings together findings from international research into the practices of highly effective schools and school leaders.
The audit supports school wide conversations – including parents and families, governing bodies, community representatives and students themselves – about aspects of current practice, areas for improvement and evidence a positive trajectory of progress is being made.
Ms. Carmel Ryan from ACER, recently visited the school and spent a considerable amount of time with various stakeholders, to objectively provide feedback against nine domains:
An explicit improvement agenda
Analysis and discussion of data
A culture that promotes learning
Targeted use of school resources
An expert teaching team
Systematic curriculum delivery
Differentiated teaching and learning
Effective pedagogical practices
School – community partnerships
Feedback against these domains enable the school to make judgments about where we are on our improvement journey, to set goals, design strategies for improvement, and to monitor and demonstrate school improvement over time. Within the next few weeks the school will receive an Executive Summary from ACER, which will include Commendations, Affirmations and Recommendations. I will be looking forward to sharing this information with you as it is received. I would in the interim, like to thank everyone who has given up time to be involved in the process to provide their support for our improvement journey.
Extending the Extended Day Program
One of our many steps on this shared journey of improvement is to look closely at our extended day program and discussions are underway with staff, exploring the logistics of retaining all students in their classroom environments until 3:00pm, with their Classroom Director, as opposed to our Gumnut facility.
I am looking forward to being able to share the many elements of our School Improvement Journey as time progresses and as always, seek to ensure our Montessori is… 'simply the best for each child'.
Anthony Vandermolen
Principal